Foreign companies welcome, FM says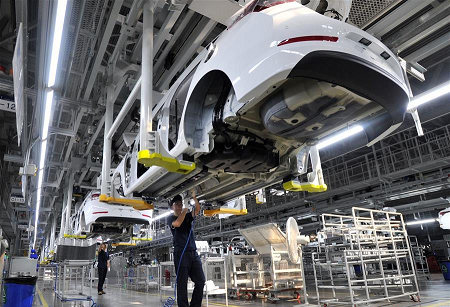 Beijing reiterated on Wednesday that it welcomes foreign companies, including those from the United States, to invest and operate in China, and is willing to share development opportunities with them to achieve mutual benefits.
Foreign Ministry spokesman Geng Shuang made the remark after a business group said that the operations of US companies in China and access to the Chinese market might be disrupted by recent trade frictions.
The Associated Press quoted an official from the US-China Business Council on Tuesday as saying Cabinet-level Chinese officials told representatives of the council that they are putting off accepting license applications from US companies in financial services and other industries "until the trajectory of the relationship improves and stabilizes".
Geng noted that he had "never heard about such remarks" and that China will unswervingly push forward a new round of reform and opening-up.
China will continue to facilitate trade and investment and further ease market access to provide more convenience for foreign-invested companies operating in China, he said.
According to Geng, over the first half of this year nearly 30,000 foreign-invested companies were established in China, nearly double that of the same period in the previous year.
US-based Exxon Mobil Corp, the largest oil and gas corporation in the world, announced a $10 billion investment to build a petrochemical project in Guangdong province earlier this month.
German chemical producer BASF SE is planning to set up an integrated production base with a total investment of $10 billion in the province in July.
Foreign companies like BMW and Tesla have expanded production capacity and investment in China, Geng said, adding that a trade war won't solve problems but will only hurt both sides.
Honest dialogue and negotiation on the basis of equality are the right choices for resolving China-US trade frictions, he said.
On Aug 23, the US slapped an extra 25 percent tariff on $16 billion worth of Chinese imports, and China responded with an equivalent measure.
The move came after additional tariffs on $34 billion worth of Chinese imports went into effect on July 6.
While taking necessary countermeasures to safeguard the country's interests, he said, China is taking effective measures to help Chinese and foreign companies operating in China overcome difficulties and ensure the steady and healthy development of China's economy.